FDI Center provides practical support across all areas of foreign investment attraction.
We know how intensely locations compete to attract investment and our support focuses on the activities that have the greatest impact on an investment promotion agency's success.
We can help you improve your performance and achieve results in the following areas. Strategy and Organization
A comprehensive strategy is the foundation for successful FDI attraction and provides direction for all your activities to identify, engage with and successfully attract foreign investors. We can help develop the overall strategy for new or existing investment promotion agencies. This includes determining the types of investment to attract and the activities required to approach and support potential investors in different sectors and markets. We also advise on the optimal organizational structure for your agency and identify opportunities for partnering with other organizations to add to your resources. The strategies that we develop are designed to have an immediate impact on the performance of your organization and take into consideration the resources, political environment and other factors affecting your performance.
Case Study
Attraction and lead generation
Competition for foreign investment is intense. Identifying the right target companies and approaching them effectively is essential for successful investment attraction. We can help determine the target sectors and types of companies that represent the greatest potential for your location to attract investment. We can also develop detailed go-to-market plans that provide a clear guideline for your international investment attraction team to identify and approach potential investors in key markets. 
Case Study

Facilitation and investor support
The support that an agency provides to companies is crucial to winning projects. Effective facilitation differentiates your agency and provides an argument for companies to consider your location. In many cases, the support provided by investment promotion agencies is not helpful to companies or agencies do not deliver what they promise. This can damage relationships with potential investors and lead to projects being lost. We can help you develop a portfolio of services that truly meets the requirements of the types of investors you are trying to attract and provides real value to companies. The services that we help define will reflect your agency's ability to deliver, either alone or with partners. We can also develop metrics for evaluating investment projects to determine how much support they should receive as part of facilitation.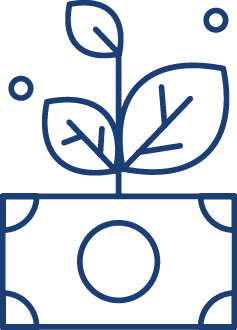 Aftercare and retention
Re-investment by existing investors is an important source of FDI. Ensuring that existing investors are satisfied creates opportunities for expansion and reduces the risks of relocation. Providing comprehensive aftercare support is complex and time consuming. We can help you determine which companies to focus on for aftercare and the best methods for developing relationships with decision makers in your location and with the investor's parent company. We can also develop approaches for engaging with existing investors to identify opportunities for them to grow and expand the scope of their activities in your location. We can also help you to recognize early-warning signals of threats to a company's operations in your location.
Case Study

Evaluation and benchmarking
Investment promotion agencies need to continuously evaluate their own performance and compare themselves with other agencies from around the world. We can work with you to define the key performance indicators that most accurately reflect your agency's performance. In addition to statistical indicators, we can interview or survey existing investors to determine customer satisfaction with your location and your agency's support. We can also determine the most effective methods to communicate your performance to important stakeholders and raise the awareness of the benefits of FDI and your agency's role in attracting it. To further assess your performance and identify opportunities for improvement, we can benchmark your agency's structure and activities with competitors and best practice organizations from around the world.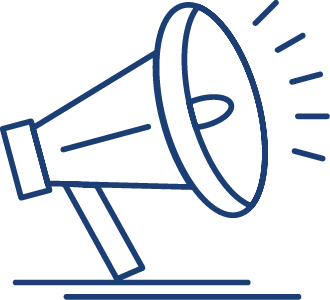 Marketing and promotion
There are thousands of locations around the world competing for attention. Marketing can help you stand out from the crowd and generate awareness of your location's strengths. Marketing plays a key role in raising awareness of your location and positioning it to potential investors based on specific attributes. We can work with you to define the key advantages of your location for selected target groups as well as the most effective channels for communicating these to the right decision makers. We can also help you to design and develop content for essential marketing tools, including your website, sector brochures, presentations and press materials. Digital marketing has become increasingly important and we can help you determine how to integrate digital tools into your marketing mix through social media and other channels.

Stakeholder management and advocacy
All investment promotion agencies depend on the support of key stakeholders. The best agencies are able to work with these stakeholders to improve their location for investors. Stakeholder management starts with developing an awareness of the benefits of foreign direct investment and the importance of having a well-resourced investment promotion agency. We can help you communicate these messages to key stakeholders, through presentations, workshops, studies, media or a combination of different methods. We can also recommend approaches for working with key partners in the public and private sector to enhance the investment environment and initiate improvements in areas that are most important to investors and your agency's ability to compete for investment.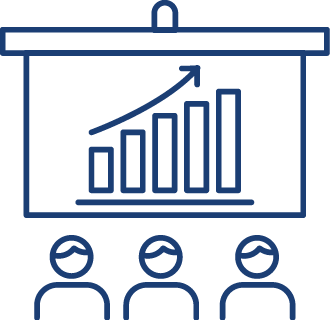 Training and capacity development
Foreign direct investment is a highly dynamic field. Investment promotion professionals require a range of skills to be competitive and need to keep up to date with a rapidly changing market. We provide training to equip investment attraction professionals with the knowledge and capabilities they need to operate and compete effectively. Our training is practical and provides skills that can immediately be applied in the workplace. We offer training for all levels of experience, from introductory courses for professionals that are new to investment attraction to highly specialized coaching for experienced FDI executives. Our training is tailored to the specific needs of your investment promotion agency and team. We also offer more standardized training for groups of professionals from different locations. In partnership with Møller Institute, University of Cambridge we offer the Advanced Foreign Direct Investment Leadership programme. This is a four day residential training course held at the University of Cambridge for professionals and leaders of all locations working in the area of Investment Promotion. We additionally offer training in collaboration with the World Association of Investment Promotion Agencies (WAIPA).